MANILA - The Task Force Bangon Marawi (TFBM) on Wednesday said more internally displaced persons (IDPs) affected by the 2017 siege can start rebuilding their houses inside Marawi City's ground zero by the third week of January next year.
This, after TFBM chairperson Secretary Eduardo Del Rosario and Marawi Mayor Majul Gandamra, agreed to expedite the release of building permits to some 1,500 applicants, allowing them to start rebuilding their damaged homes.
"Basically, complete na ang documentation, 'yung go signal na lang ng office of building official ang hinihintay (the documentations are already complete, we are just waiting for a go signal from the office of building official)," Del Rosario said in a statement.
Del Rosario noted the Marawi local government strictly observes a meticulous process "to ensure safety and establish legal ownership of properties" to avoid future dispute.
"Hopefully by the third week of December, this can be cleared already. And we expect that by January (2022), we can expect that hundreds or even a thousand can already start the construction or repair of their houses," Del Rosario added.
Over 300 out of the more than 2,200 families are now repairing their destroyed houses, with some 1,500 are just waiting for a go signal from the city government.
"Basically, their applications are already complete and the LGU is ready to release the building permits pending final inspection and assessment to determine the structural integrity of the structures," Del Rosario further explained.
The 24 barangays of Marawi's most affected area (MAA) or the so-called ground zero were initially divided into nine sectors for debris management and rehabilitation process.
Various teams were tapped to conduct a simultaneous final assessment and inspect the subject structures in Sectors 4 to 7 to allow the IDPs to start rebuilding their homes.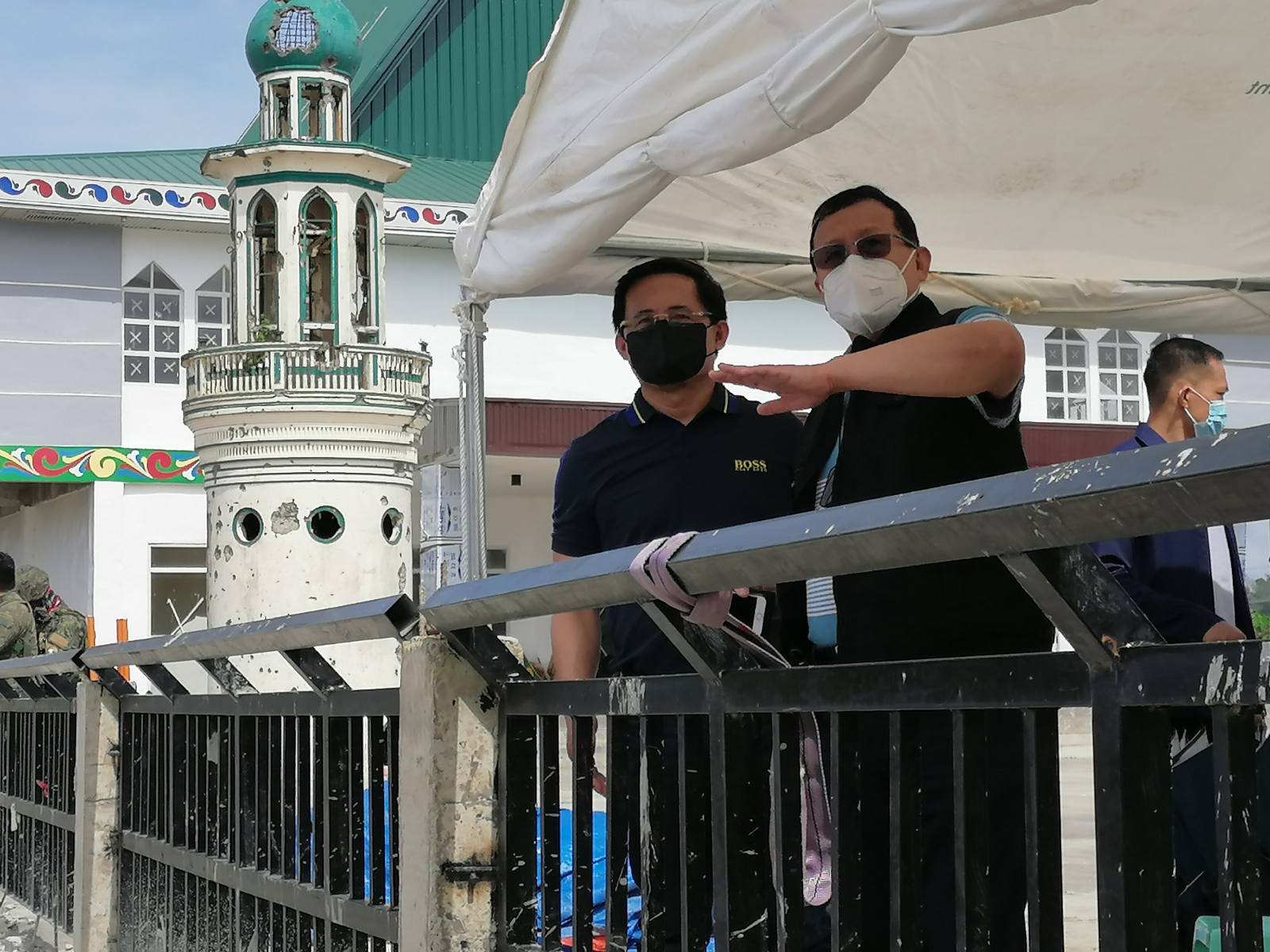 The TFBM has so far allowed the return of displaced families formerly residing in Sectors 1 to 3, which were composed of three barangays out of the 24 situated inside the MAA.
With this, Del Rosario remained optimistic that all projects under the Marawi rehabilitation plan will be completed despite facing numerous challenges such as the city's inclement weather and the Covid-19 pandemic.
He said they are expecting to complete at least 95 percent of the ongoing massive rebuilding work by June next year.
"I am certain that we can finish at least 95 percent of all major infra projects by June 2022, and I can assure everyone that the few remaining projects will surely be completed because they are already funded and being implemented by the concerned agencies," he said.
In the latest project briefing with TFBM members, the officials of the various implementing agencies cited the inclement weather in Marawi City has mainly hampered their rehabilitation efforts and delayed the other construction works for concrete structures.
The TFBM was created by President Rodrigo Duterte on June 28, 2017, under Administrative Order No. 3 to ensure collaboration and convergence among national agencies and local government units and help displaced families recover. (PNA)